Because NP Digital ad agency works with hundreds of companies in all the major sectors with 7 offices around the world.
They are already starting to see how Coronavirus is impacting marketing and web traffic.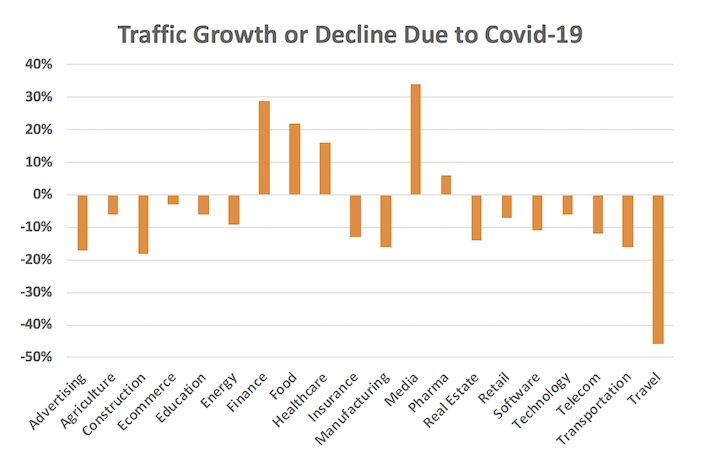 Last week NP Digital saw huge drops in organic traffic for most industries they are tracking.