Coronavirus is spreading at a fast pace, and we have to figure out ways to solve traffic loss since the virus started to hit.
But, what to expect? and how to overcome this crises as an SEO?
Google Search Console
Learn how to inspect your website URLs and submit a re-index request from Google when you make change something or update content of your website.
Daniel Waisberg goes over how to use the URL Inspection tool in Search Console. Share
Resources
With the Coronavirus and being under stay at home orders around the world; the situation is confusion, especially when it comes to your work or business.
This can leave you feeling lost and wondering what SEO work opportunities is out there, and what is going to happen next.
Adam Heitzman (@AdamHeitzman) shared some current opportunities that you can start working on now for improved SEO. Share
SEO News
Because NP Digital ad agency works with hundreds of companies in all the major sectors with 7 offices around the world.
They are already starting to see how Coronavirus is impacting marketing and web traffic.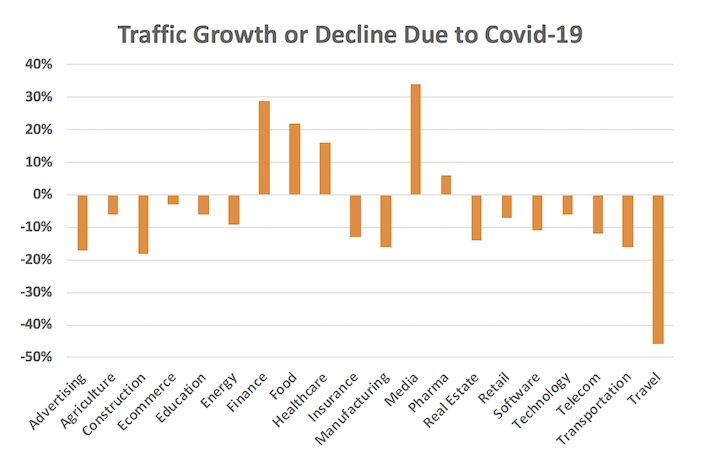 Last week NP Digital saw huge drops in organic traffic for most industries they are tracking. Share
News SEO optimization is crucial to publishers, they understand why optimizing stories for Google and Google News is so important.
Greg Jarboe (@gregjarboe) shared some great SEO News tips and tools.
Get started with implementing News SEO as a publisher while covering stories during the coronavirus pandemic. Share